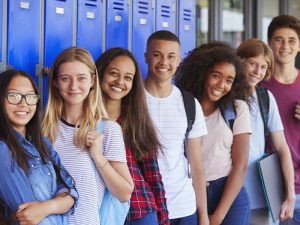 The debate about how to prevent and prepare for school shootings in America continues to be brought up. Some believe that active shooter drills save lives. However, some experts and parents believe that there isn't enough evidence to prove the effectiveness of these drills, and they fear that the drills may be causing emotional harm to students.
Emergency Drills Vary Between Schools
More than 95% of schools in the United States that are grades K-12 hold active shooter drills. The majority of schools prepare students by teaching them to lock the doors, turn off the lights, close the blinds, and move to a corner of the room where they will be the least visible. Most importantly, the school informs students ahead of time that the drill will be taking place. However, other schools take a more intense approach that may result in increased harm.
Some schools hold active shooter drills without informing the students, and sometimes even the teachers, that they are happening. These high-intensity drills are less common in schools and have caused a lot of controversy.
Dr. David Schonfeld, director of the National Center for School Crisis and Bereavement at Children's Hospital in Los Angeles, recalls the damage these drills can do to a child, saying, "There was one report of a child who actually wrote with a marker on her body so that when her body was found she would be able to let her parents know that she loved them."
Informing students that a drill is taking place so that they know that the emergency is fake may be an important step in minimizing emotional distress. However, other methods may still be damaging even when the students and teachers are informed.
The Controversial ALICE Method
The ALICE approach, which stands for Alert, Lockdown, Inform, Counter, and Evacuate, teaches students and staff a more active way of handling school shooter situations. Its founders believe that locking down the classroom doesn't do enough to decrease the rate of fatalities. However, there is little evidence to support that ALICE is more or less effective in minimizing deaths and injuries.
During ALICE training, students and teachers are told to fight back with anything available, such as scissors or chairs, and to tackle the shooter if necessary. Drills also involve actors playing the role of an active shooter, sometimes even shooting rubber bullets.
The controversial approach has faced backlash, with many people concerned about the mental and physical safety of the students involved in these drills. Others argue that it is not the responsibility of the student to be the hero and that the ALICE approach may result in more students losing their lives trying to stop the aggressor.
Drills That Involve Simulation May Cause More Damage
Drills that involve simulation, like with the ALICE method, may cause more emotional distress to students. Simulation can involve actors pretending to be school shooters, fake bullets, and sound effects.
Schonfeld explains that drills like these can be damaging to children and teens because someone's ability to cope with suffering and understand risk does not fully develop until they are older. For example, students may not be able to cope with their feelings of distress during the drill, leaving them more vulnerable and fearful in those situations.
One study found that schools that have active shooter drills were associated with a 42% increase in stress and anxiety and a 39% increase in depression. The study suggests that drills may be causing more harm to students than good.
How Drills Can Be Less Damaging
Many people still believe that active shooter drills are an essential part of student safety in schools and can save lives. However, it's important to keep the mental health of students in mind.
Schools can make active shooter drills potentially less damaging by:
Holding less intense live drills
Ensuring that the drill is age-appropriate and developmentally appropriate
Avoiding elements of simulation
Teaching a passive approach first
Informing students, staff, and parents when a drill is going to take place
Addressing the emotional well-being of students during and after drills
Tracking the effects of drills
While preparing students for an active shooter may be important, it is equally vital for schools to be able to provide prevention resources. Adding behavioral health support in schools could help students identify when another student is in distress, provide threat assessment programs for staff, and teach students how to ask for help.
About Timberline Knolls
At Timberline Knolls Residential Treatment Center, located outside of Chicago, Illinois, we provide specialized care for women and girls who are living with eating disorders and other co-occurring presentations. Our private facility offers female-only treatment programs for eating disorders, addiction, and a range of mental health conditions. We work closely with each person to develop treatment goals to maximize strengths while focusing on individual needs. Our treatment team understands that each resident has unique needs and that she must play a role in her journey to wellness.