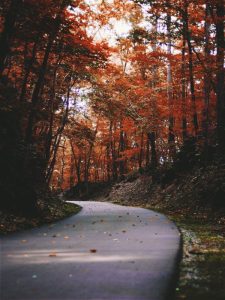 In 2020, more than 20 million American adults said that they had experienced at least one major depressive episode over the previous year. Anxiety affects an estimated 40 million people in the United States.
Even as conversations around mental health have become more common in recent years, stigma still exists in far too many places when it comes to discussing personal struggles and the prospect of seeking help.
Perhaps because stigma around mental health concerns was so pervasive for so long, those in the spotlight often shied away from sharing what they were going through. A celebrity or athlete who was forthcoming about a battle with depression, anxiety, or any other mental illness could be risking a very lucrative livelihood.
But recently, that's changing. Shawn Mendes, a Grammy-nominated singer and songwriter who has more than 70 million Instagram followers, announced this summer that he would take a break from performing to focus on his mental health. Prince Harry has talked openly about his mental health for years, and in 2021, the Duke of Sussex cohosted an Apple TV+ documentary in which he and fellow celebrities Glenn Close and Lady Gaga discussed how mental health has affected their lives.
Also featured in "The Me You Can't See" was NBA player DeMar DeRozan, who started a bit of an athlete revolution in regard to more openly discussing mental illness with a simple tweet in 2018. "This depression get the best of me…" was all DeRozan tweeted at the time, but it got the ball rolling on a larger conversation. Cavaliers forward Kevin Love, an NBA All-Star like DeRozan, became vocal about his struggles with anxiety and depression. Within a few months, the National Basketball Players Association began a mental health and wellness program.
"We think, if you have access to all of these financial resources, if you are living in the public eye and you are exceptionally talented … and able to do these remarkable things the rest of us could only dream about, how could you have any issues?" Kensa Gunter, who has served as director of the NBA's Mind Health mental health and wellness program since 2020, told the Washington Post in April. "This chips away at that idea that people are successful because they don't experience adversity and rather humanizes that conversation by saying, 'This person who is successful also deals with challenges, and learning how to manage and navigate those challenges is part of what contributes to their success journey.'"
Four-time Olympic gold medalist Simone Biles withdrew from the U.S. women's gymnastics individual all-around competition at the Tokyo Games in 2021 shortly before the event was set to begin because of her mental health. Explaining her decision, she said that she was inspired by former top-ranked tennis player Naomi Osaka, who had pulled out of the French Open and Wimbledon for similar reasons earlier that year. Legendary Olympic swimmer Michael Phelps has been open about his battles with depression and anxiety and has become a mental health advocate during retirement.
Not every athlete who has shared their mental health journey has done so in as public a fashion as DeRozan, Love, Biles, Osaka, and Phelps. Detroit Tigers outfielder Austin Meadows announced in early September that he wouldn't return during the 2022 season so that he could focus on his mental health. English cricketer Ben Stokes took a break from his sport in 2021 for similar reasons. Natalie Sciver, who plays for England's women's cricket team, recently pulled out of a competition to prioritize her mental well-being.
But whether it's in the midst of a high-profile Olympic event or in the waning days of a baseball season, people are taking notice of the decisions those in the spotlight have made to put their mental health first.
"When a celebrity draws attention to their personal struggles with mental health, they spread awareness by providing an example of what mental health challenges psychologically, cognitively, and behaviorally look like," Allison Forti, Ph.D., an associate teaching professor and associate director of the Department of Counseling Online at Wake Forest University, told Healthline in July. "They also inspire the courage it takes to disclose their challenges and model the benefits of transparency — namely, they don't have to be alone in their suffering, help is available, and pathways exist toward feeling better."
For most people, it's impossible to relate to the life of a celebrity. But with such prominent individuals speaking out in support of reducing mental health stigma — and sharing their personal journeys of the impact of mental illness — it's making one thing crystal clear: Depression, anxiety, and many other mental health concerns can affect anyone, and it's time that we start recognizing that it's OK to talk about them.