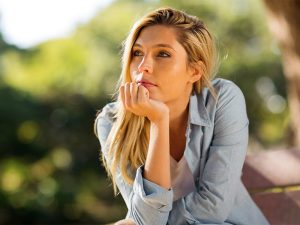 There is a troubling disconnect between the number of people who have alcohol use disorder and those who are actually getting professional help for alcoholism — and not because they haven't seen a healthcare provider.
Researchers at Washington University School of Medicine in St. Louis evaluated survey data from more than 200,000 people who reported varying levels of alcohol use or abuse. They found that most of the people who had alcohol use disorder saw a doctor regularly for other health concerns, but fewer than 1 in 10 received treatment for alcoholism.
Among those surveyed, 8% met the criteria for alcohol use disorder, and 81% of those who met that criteria sought care at a doctor's office or hospital within the last year. However, only 12% said that a healthcare provider advised them to reduce their alcohol intake, and 5% were offered information on alcohol use disorder treatment.
Even more troubling, only 6% received treatment for alcoholism, but some of them weren't referred by their doctor — they took the initiative themselves to get professional help.
"It's not that these people aren't in the healthcare system," said Carrie Mintz, M.D., an assistant professor of psychiatry and first author of the study. "But although they see doctors regularly, the vast majority aren't getting the help they need."
The Impact on Girls & Women
Even though TV shows and movies often depict alcoholism as a men's disease, it is a condition that also affects adolescent girls and women.
In 2019, 4.5% of women drank heavily in the previous month, while 22.2% of women age 18 and older struggled with binge drinking in the previous month. That same year, binge drinking was more common among high school girls (15%) than boys (13%). Overall, about 8% of women ages 18-25 suffered from alcohol use disorder in 2019.
And the rate of alcoholism among adolescent girls and women has only grown as the COVID-19 pandemic continues with no end in sight.
Alcohol sales in the United States have increased in the aftermath of the lockdown mitigations, researchers at Washington University School of Medicine in St. Louis said, and access to doctor's offices, Alcoholics Anonymous groups, and other resources has been drastically reduced.
As a result, nearly 1 in 5 women have started to drink more heavily compared with before the pandemic, according to a RAND Corporation Study.
How to Advocate for Yourself
So why aren't people getting the treatment they need for alcohol use disorder? There isn't one simple, clear answer, but researchers speculate that it might be a matter of training and education.
"Some primary care doctors may not feel comfortable telling patients they should cut down on drinking, prescribing medication to help them cut back, or referring them to treatment because they don't specialize in treating alcohol misuse, but the result is that many people who need treatment aren't getting it," said Laura Jean Bierut, M.D., researcher at Washington University School of Medicine in St. Louis and senior study author.
Where does that leave patients?
Remember that you always have the right to ask your healthcare provider questions about your health. If you are worried about developing alcoholism, these are some questions you can ask your doctor:
Should I be concerned about how much I've been drinking?
Am I putting my health at risk if I don't change my drinking habits?
Do I have any health concerns because of how much I've been drinking?
What are the treatment options for alcohol use disorder?
Where can I get help for alcohol use disorder?
You are the best advocate for your health, so if you ever have any questions or doubts, it is in your power to ask your provider for answers.