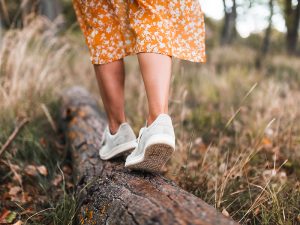 Our thought life has incredible power and influence over our behaviors, and the intensity, direction, and quality of our thoughts can manifest in healthy and unhealthy ways.  
The COVID-19 pandemic has drawn much-needed attention to the importance of maintaining good mental health and reaching out for support when necessary. However, despite the increased conversation and focus on mental health and well-being, the fact remains that this unprecedented crisis has caused an overwhelming sense of uncertainty, massive unemployment, a major shift in life circumstances, and the very real threat of disease.  
It is more than enough to trigger a descent into extremely negative thinking — especially for those who are in recovery or have a history of behavioral health concerns. But there are tools to help combat a downward spiral and evidence-based therapeutic interventions that can help us get "unstuck" and manage negative thinking in a way that propels us forward through this collective storm.   
I discussed these tools with Camille Williams, M.A., NCC, LCPC, a clinical therapist at Timberline Knolls, on our Instagram Live "Ask the Expert" interview series last month.  
Here are a few helpful tools she shared:  
Awareness

:

 Awareness is the key to getting "unstuck." Sometimes, our thoughts are so powerful and intense

 that

 they can take over before we even realize it. It is important to step back and ask yourself, "

H

ow is this negativity man

ifesting itself in my thoughts and in 

my life? What does it look like for me? How is i

t

 affecting how I feel in my body (somatic experience)?" Negative thinking could be taking the fo

rm of catastrophizing,

 black-and-

white thinking, or rumination, but it is differ

ent for everyone. Therefore, it'

s important to begin 

by

 checking

 

in and becoming aware of what "stuck" looks like for you personally. 

 
Acceptance:

 One of the foundational principles of 

d

ialectical 

b

ehavior 

t

herapy (DBT), it is essential to start to practice acceptance of where you are, what you are feeling,

 and your situation

 in the present moment. Letting go of expectations about what you should be doing, thinking

,

 or feeling, and accepting what is. Facing the facts of where you're at, head

–

on, without judgment. 

Aft

er awareness, 

it's 

necessary

 

to choose acceptance and validate your personal experience before you're able to move forward. 

 

Change:

 In DBT, change can happen after acceptance

 —

 but only in that order! Once 

a person

 has become aware of and accepted what is, 

they can

 decide how they want to respond. And not every thought or feeling requires a response. But change comes through choosing the healthy behavioral response to our thoughts so that they slowly begin to change. And change happens through baby

 

steps, not all at once.

 G

ive yourself grace as you slow down the reaction/response time to the

se

 thoughts and slowly build better behaviors and responses that help you cope and promote self-compassion. 

 
Another way to help the brain rewire negative thought patterns into healthier ones is to exercise it in different ways. Camille recommended asking yourself in which areas you would like to grow or be challenged: intellectually, creatively, and spiritually. Finding different ways to express yourself and your feelings can be a part of those small steps that build the foundations of a healthier thought life.  
Ultimately, in the situation we are all facing, negative thoughts are not a matter of "if," but "when." The arrival of negative thinking can be the reminder we need to care for ourselves better and show grace where we may be proclaiming judgment. Through awareness, acceptance, and change, we can learn how to manage this type of thinking and come out of the "stuck" place — on the other side —even stronger.