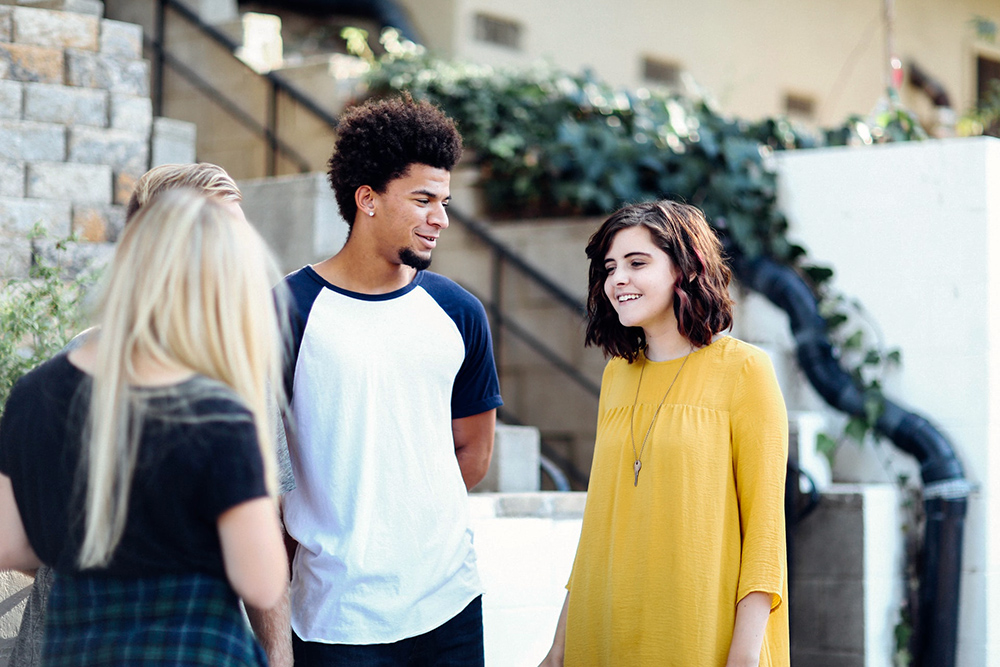 The COVID-19 pandemic had a major impact on the mental health of young people, causing a disruption to their social lives and the way they attend school. Now, as adolescents prepare to return to in-person classes in the fall, experts are interested in the stress-related growth (SRG) they may have experienced over the course of the pandemic, and what coping strategies should be taught to better prepare them for their return.
How the Pandemic Impacted the Mental Health of Adolescents
The pandemic was and has been a difficult time for people of all ages. However, young people have faced some unique challenges at an important age for learning and growth. Adolescence is a time for developing more independence, learning social skills, and building self-confidence while continuing their education. The disruption of the pandemic led to isolation, fear, uncertainty, and changes in the way adolescents learned and socialized. Many kids and teens have struggled with the transition to online learning and the general uncertainty of the pandemic, leading to mental health concerns.
When assessing the mental health of young people ages 6-21, one report found that levels of anxiety and depression ranged from 11.78%-47.85% across the United States, Europe, South America, and China. The report also found moderate levels of posttraumatic stress disorder (PTSD) among young people during the pandemic. However, adolescents are also capable of experiencing stress-related growth during the pandemic.
What Is Stress-Related Growth?
Stress-related growth refers to potential positive changes that occur after difficult events, such as the loss of a loved one, severe illness, natural disaster, or other trauma. Many studies show that adolescents are capable of using adversities as a platform for growth.
Research suggests that some adolescents will show stress-related growth as they return to school following the pandemic. Further studies are attempting to predict whether certain skills that were taught before the pandemic had any influence on the amount of stress-related growth that occurred, and which coping strategies led to the highest rate of growth and improved well-being.
Coping Strategies During Remote Learning
To help determine what caused stress-related growth, three well-known coping strategies were examined, including positive reappraisal (a cognitive skill), emotional processing (an emotional technique), and strengths use (a behavioral skill).
Positive reappraisal is the cognitive process of considering something good or positive that came out of a stressful or negative situation (in this case, the pandemic). Positive reappraisal can encourage someone to find more value in their life and act on those values, using an optimistic outlook. By using this coping technique, individuals can improve their mental health and personal growth instead of focusing on the negative, causing increased distress. For students, positive reappraisal may involve missing their teachers and classmates but recognizing that they are becoming more independent learners while at home.
Emotional processing is another technique that involves actively acknowledging and expressing one's emotions during times of stress. Unlike avoidance, which involves repressing the emotions, emotional processing can help adolescents cope with the anxiety and fear surrounding the pandemic and their return to classes. One study on adolescents in grades three through 12 showed that emotion-focused coping during the pandemic led to reduced anxiety levels and potentially increased growth.
Strengths use is the third coping strategy and involves harnessing character strengths in stressful situations. When adolescents regularly put their strengths to use, they can increase their sense of control, efficiency, and healthy habits.
The Importance of Positive Education
Positive education combines traditional education with ways to improve happiness and well-being, allowing young people to build healthier relationships with others and learn vital skills.
One study discovered a possible correlation between positive education and better coping strategies during the pandemic. Students who were taught positive education before the pandemic reported increased use of the three coping strategies, which led to higher stress-related growth. While all three coping skills led to greater stress-related growth, positive reappraisal had the largest impact on improved well-being.
By learning the importance of managing their stress and overall mental health through skills like positive reappraisal, emotional processing, and strengths use, adolescents can be better prepared for their return to school and the future to come.