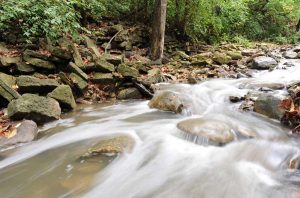 The other day I was speaking with one of our residents and I heard her say, "I just want to feel better." Who wouldn't? She had shared with me some of the things she was struggling with and my heart went out to her. But, as much as I would have liked to help relieve that suffering, I know that is not really what she needed.
When people come to a provider for treatment, whether in outpatient, day programs or residential, they are most often coming because their difficulties have become unmanageable. As a result, they decide they can't do it alone any longer and are asking for help.
Inherent in that thinking is the notion of "feeling better." However, what we really teach and counsel people is how to feel bad effectively. That looks like a number of different things:
How do I have anxiety and still follow through with my daily commitments?
How do I have depression and still get up every morning and accomplish my tasks and engage with others?
How do I engage in social settings without needing to drink alcohol?
How do I have negative body image thoughts without engaging in my eating disorder behavior?
How do I feel panicky about a significant relationship without seeking constant affirmation?
In other words, how do I hurt the way I hurt and live a meaningful life despite that pain?
Here are a few tools one can use to do so.
First, stop judging yourself for being in distress and accept that you are experiencing something very human. Once your goal stops being to avoid or resist your distress and shifts to accepting that you have this distress, you can begin the process of learning how to manage it effectively. Letting go of fear is key. You can learn to stop being afraid of being anxious or of being depressed. You can let go of the fear that others are judging you by the way you show up or how you look. You can accept that it's OK for you to feel uncomfortable in your body. You can let go of the fear that your relationships are going to end in abandonment.
Once you let go of the fear, then you can move on the second step and decide what to do with the experience of anxiety, depression, negative self-talk and relationship issues. You can develop skills to notice and experience your uncomfortable emotions and thoughts, set them aside, and organize your behaviors around the things you value. It may take some time, but the result is that you build a larger capacity to hold that distress without having it influence your behaviors.
Imagine you have been avoiding distress for so long that your capacity to experience distress has shrunk to the size of a teaspoon. Now, any distress greater than a teaspoon spills over creating panic and leading you to engage in something… anything…to stop that distress. This cycle plays itself out over and over again. Now, imagine you stop trying to avoid that distress and sit with it until it passes. The result is that your teaspoon just grew to the size of a tablespoon. Now, do that many times over a number of days, weeks, and months and eventually your spoon sized capacity for distress has grown to the size of a large bowl or even a bucket.
So, what happens when you empty the contents of a teaspoon into a container the size of a bucket? Well, it doesn't look like a lot, does it? In fact, you find that the amount of distress you used to find so intolerable becomes much more tolerable and much less distressing.
I won't lie; engaging in this process is challenging and uncomfortable and often requires support. But the results are very gratifying because now you will have learned to grow from distress rather than resist and avoid it.