At TK, our support and encouragement of our residents does not end when you leave treatment. That's why we created an alumnae program, allowing us to remain in touch and continue to support each of you in your unique recovery journey.
Jena Morrow, CADC, Alumnae Coordinator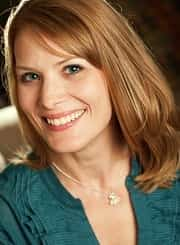 I am proud and excited to be your Alumnae Coordinator. As a woman in recovery myself and a former behavioral health specialist here at TK, I know the struggles and challenges you may encounter upon returning home. In 2010, I authored Hollow: An Unpolished Tale (Moody Publishers) to share my personal recovery story; I've walked a path similar to yours and recognize the triumph felt by every woman who completes one more day in recovery. I am here to help confront the challenges and celebrate the successes of all our former residents.
Share Your Treatment and Recovery Story
Have a story you'd like to share about your recovery from an eating disorder, drug and alcohol addiction, or PTSD / trauma? We'd love to hear from you. And so would the hundreds of women who are in the same place today you were once in during your time in residential treatment. There is hope in your stories. There is strength in your healing. And we're just as proud of you today as we were when you walked through – and then out – of our doors.
Stay Connected
Update Your Contact Information
Timberline Knolls would like to keep you up to date on programs and activities for alumnae. If you would like to update your contact information, please fill out the requested information: