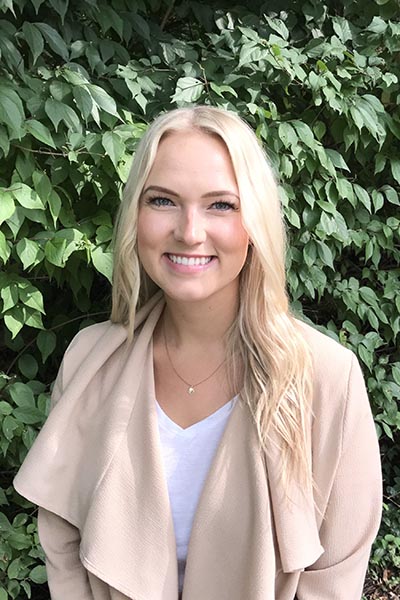 Victoria Kupiec, RD, LDN
Director of Nutrition Services
"The best part of my job is encouraging residents to approach their food and bodies with compassion, curiosity and empathy. It is a joy to bear witness to how this transforms how residents approach food and begin to develop body trust."
Victoria oversees the dietitians and diet technicians, carries a caseload of adolescents, supervises the menu and meal planning stages and develops nutrition-related protocols. She also implements current nutrition recommendations, participates in community outreach and trains dietitians.
Victoria began at Timberline Knolls as a diet tech while completing her undergraduate degree. After obtaining her RD licensure, she worked in our residential program with the adult population. She then worked with adults at Timberline's partial hospitalization program and oversaw the development of the nutrition program in Orland Park. After spending a short time in the marketing department, she became the nutrition services director.
Victoria graduated from Benedictine University with a Bachelor's of Science degree with a concentration in Dietetics. She did her dietetic internship at Dominican University, which included experience in clinical, community, and food service settings.
Victoria is a member of The Academy of Nutrition and Dietetics, the Behavioral Health DPG, as well as the South Suburban Academy of Nutrition and Dietetics.