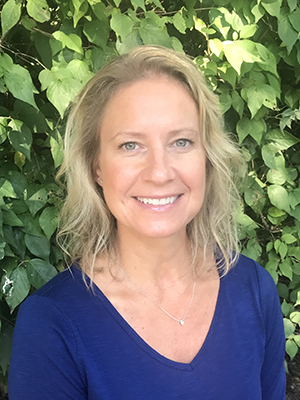 Sonja Negrean, RN, BS
Director of Nursing
"I am passionate about my role at Timberline because I believe every girl and woman deserves a chance at recovery in a safe environment.  I enjoy the opportunity to support and mentor frontline staff, but having involvement with the residents and families regarding their overall wellbeing is important to me. I am proud of the accomplishments our girls and women make while here at Timberline and knowing I can be even some small part of that is amazing."
As Director of Nursing Sonja provides leadership, vision, direction and supervision to those who interact with the residents 24 hours a day. These staff members include the nurses, patient care techs and the behavioral health specialists. Her goal is to ensure all resident needs are met with compassion and caring yet efficiently and in a timely fashion.
Sonja has a vast medical background. She worked at Rush University for more than 10 years, in various areas specializing in Neurology for several years and then turned her focus to Multiple Sclerosis, involving a worldwide drug study. Sonja completed her journey at Rush university working with the Chief of Surgery and his team. At Shriners Hospital, she was involved in Pediatric Intensive Care with a focus on spinal/neurological cases and at Dreyer Medical Clinic she was the Manager of the Family Practice Department. Prior to Coming to Timberline, Sonja was the Manager of the Ortho / Neuro unit, Med Surgical unit and Oncology unit at Mercy Medical Center for six years.
Sonja received her nursing degree from the College of DuPage and her Bachelor's degree from Northwestern. She continues to be both chemo certified and stroke certified.
Sonja is a member of the American Nurses Association, American Psychiatric Nurses Association and The Oncology Nursing Association.