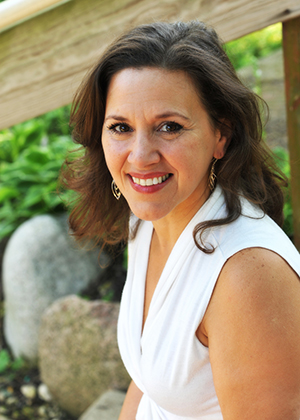 Juliet Cáceres, PsyD, CEDS
Director of Spiritual Services
Dr. Juliet Cáceres is a licensed clinical psychologist and Certified Eating Disorder Specialist (CEDS). She currently serves as the Director of Spiritual Care at Timberline Knolls leading all aspects of clinical integration of spirituality into programming as core to recovery and wholeness.  In this role, she also provides leadership to Christian program development as well as supervision and training for the Christian therapists at Timberline Knolls.
Dr. Cáceres has also served as the Director of Clinical Operations at Timberline Knolls she where provided leadership and management of the clinical system to ensure the highest quality residential services.  She provided direction and supervision to directors of therapy, program development and clinical training, who oversee more than 80 individual, family and group therapists.
Throughout her 25 years of clinical practice, Dr. Cáceres worked in crisis intervention, child and adolescent agencies, group practices as well as community mental health agencies. She served as a founding member of Family Bridges, a coalition of community agencies which provides marriage and family relationship education and services to marginalized communities. She trained facilitators and professionals on marriage and family education curricula nationwide.
Dr. Cáceres earned her Doctorate in Clinical Psychology and a Master of Theology at Wheaton College in Wheaton, Ill.  Her clinical research interest focuses on the role of shame in interpersonal dynamics and the integration of spiritualty in therapy and the healing journey towards wholeness. Dr. Cáceres earned a Master's in Counseling Psychology at Regent University in Virginia Beach, Va., and a Bachelor of Arts in Business Administration from Evangel University in Springfield, Mo.
Dr. Cáceres is a member of the American Psychological Association and the International Association of Eating Disorders Professionals.