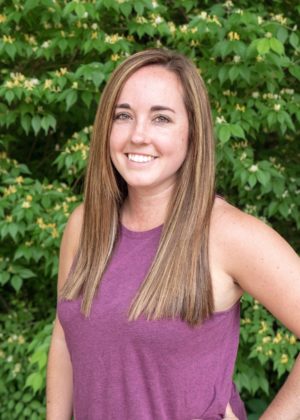 Camille Williams, MA, NCC, LCPC
Eating Disorder Program Coordinator
"I am passionate about my work at TK because I have the opportunity to guide others toward a balanced and sustainable relationship with food and improved body image. Progress and change in these areas of an individual's life often result in finding peace and acceptance with self, living in congruence with values and connecting to a meaningful life."
As the Eating Disorder Program Coordinator, Camille is responsible for the overall eating disorders treatment program at Timberline Knolls.
She supports the development of eating disorders curriculum, supervises the eating disorder specialist team, and provides group therapy for the women and girls at Timberline Knolls. She also educates and trains all staff on campus and advocates for eating disorder awareness through publications and public speaking.
Camille started at Timberline Knolls in 2013 as a Behavioral Health Specialist. She then transitioned into the eating disorder specialist (EDS) role. In this position for nearly five years, she developed her skills and competence in working with the eating disorder population.
Camille received a Bachelor of Arts in both Psychology and Sociology from Augustana College in Rock Island, Ill. She then went on to earn a Master of Arts in Clinical Professional Psychology from Roosevelt University, also in Ill. Camille is a member of and active blogger for the International Association of Eating Disorders Professionals (IAEDP).