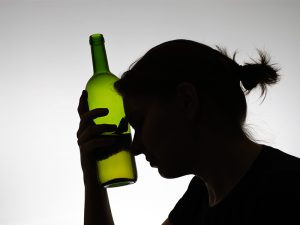 We just wrapped up a holiday season traditionally defined by excess: eating rich foods, spending money on gifts, and more often than not, consuming large amounts of alcohol. This extravagant living typically comes to an end on or around Jan. 1, when the world returns to normal life. In fact, a new challenge is sweeping the nation called Dry January, in which people commit to discontinuing alcohol consumption for 30 days.
Ever increasingly, a "normal" existence for many Americans includes routinely drinking a great deal of alcohol.
Although the opiate problem understandably grabs the majority of today's headlines, each year, alcohol is responsible for more deaths than overdoses. This comes in the form of cancer, cirrhosis of the liver, pancreatitis and suicide, to name only a few of the many causes.
According to an analysis by the Institute for Health Metrics and Evaluation at the University of Washington, the number of deaths attributable to alcohol increased 35 percent from 2007 to 2017. Perhaps the most alarming statistic applied to deaths among women, which rose 67 percent. Conversely, deaths among men rose 29 percent.
Historically, females rarely consumed as much alcohol as males. This was due, in large part, to male dominance in the labor force. It was men who imbibed at business lunches, or had a few drinks at the local bar before heading home. Moreover, the societal perception was that drinking was unseemly or "unladylike."
Clearly, change has occurred.
Today, women are equally represented in the workplace and cocktail lounges alike. Unfortunately, commensurate change has not been realized on the domestic front.
Despite employment, the running of the home and rearing of the children is typically shouldered by women, even with a husband or partner. The number of female-only households has skyrocketed as has the number of female breadwinners. In fact, as of April 2018, women are now the primary breadwinners in 40 percent of households. This translates into tremendous stress. It is no wonder that women habitually pour a glass of wine, the first of many, while starting the evening meal.
Alcohol as a stress-reducer is both legal and available. What's more, the societal perception of women and alcohol, particularly wine, hasn't just righted itself, it has shifted dramatically. Daytime television, the type of talk shows that stay-at-home mothers might watch, directly and indirectly encourage drinking. It is also standard practice in many suburbs for playdates to include wine for the mothers.
It is no wonder that addiction is on the rise. And yet, the chasm between those who need help and those who get it is vast. This is especially the case with mothers, who might fear losing custody of their children or having social services take them away.
The proof is in the statistics; women in record numbers are falling victim to the disease of alcoholism, which inevitably will result in more women dying. These women need help and more importantly, need to know they won't be judged for asking for it.