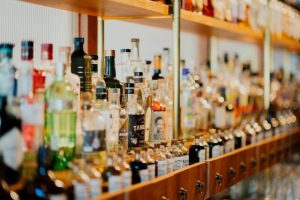 According to a new study reported in the journal JAMA Network Open, the rate of alcohol-induced deaths among women increased between 3.1% and 3.6% a year from 2000 to 2016. Deaths for men increased 1.4% to 1.8% each year.
Statistics report that the rates have particularly accelerated in recent years, with the average annual increase for women being 7.1% between 2013 and 2016. For men, it was 4.2% between 2012 and 2016.
"The opioid crisis has generated the most attention in the media, and certainly in Washington as well, but this study demonstrates that America has had a serious alcohol problem for decades," Dr. Timothy Brennan, director of the Addiction Institute of Mount Sinai West and Mount Sinai St. Luke's in New York City, said in a recent article in Health Day.
Brennan, who was not involved in the study, added, "This study really underlines the ongoing public health menace of alcohol use disorder and risky and dangerous drinking."
According to the National Institute on Alcohol Abuse and Alcoholism (NIAAA), women are at higher risk for alcohol poisoning due to the physiological makeup of their bodies. Women tend to weigh less than men. In addition, alcohol resides in the body's water supply, and women carry less water than men. This means that women will have higher blood alcohol levels than men of comparable weight even if they've consumed the same amount of alcohol.
It's important to reduce the stigma related to alcohol use disorder and substance abuse, particularly among women. Individuals should be able to seek treatment without feeling shame.
Hope and help are available. If you or a loved one is struggling with alcohol use disorder or another substance use disorder, seek help from a professional who is trained in treating addiction.
For more information about treatment at Timberline Knolls for women who are grappling with alcohol use disorder, please visit www.timberlineknolls.com/alcohol-addiction/.