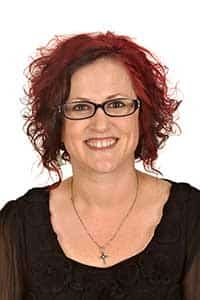 "The best part of my job is being able to see these amazing women experience freedom and recovery. It is such a blessing to witness them complete their treatment with not only a new hope, but also, often times, a restoration of their dreams."
Emily provides individual, family, and group therapy to residents at Timberline Knolls. Additionally, as Clinical Lead, she provides supervision to both therapists and behavioral health staff and she works alongside the Milieu Manager to ensure a therapeutic milieu.
Throughout the course of her career, Emily has provided mental health and/or substance abuse treatment to children, adolescents, adults, and families. She has extensive experience in the provision of direct clinical services and the management of these services as Clinical Supervisor/Manager or Clinical Director.
Emily received her Bachelor of Science degree in Family and Individual Development from Northern Illinois University. She went on to earn a Master's in Social Work from Boise State University.